Parent/Carer Questionnaire results
Parent/Carer Questionnaire results
8 June 2017 (by Beth Evans (HeadsPA))
The Parent/Carer Questionnaire results are in!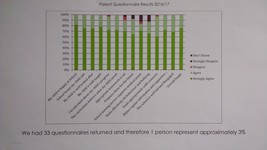 We would like to thank everyone who kindly completed and returned the Parent/Carer questionnaire. The feedback given was very positive and will support the School to continue making improvements and support the good practice already going on in School.
If you would like to view the results please see our Parents/Carers section and click on parent views.