Bikeability!
Bikeability!
2 December 2020 (by Beth Evans (HeadsPA))
Our Key Stage 3 and 4 pupils have taken part in Bikeability this term! Please click on the news title for further information.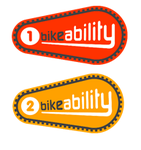 At Mill Ford, our aim is to develop the physical skills of every pupil in a variety of activities and not just during structured PE lessons. In the Autumn term, through the Plymouth Schools Sports Partnership, we were able to offer 12 KS3 & 4 pupils a Bikeability course. This involved learning to start off, pedal, balance and stop with control. During the week, some pupils were able to balance and pedal a bike for the first time, enabling them to ride in the safety of the School grounds while others were introduced to riding on a road and navigating past parked cars. They were all so proud of their achievements, earning a Learning to Ride award, level 1 or level 2.