BREAKING NEWS!
BREAKING NEWS!
20 April 2018 (by julie123)
We are thrilled to tell you all that Celina Cox, (Class teacher Wonderland) has been shortlisted for the Maths Teacher of The Year Award 2018 ! The complete shortlist will be formally announced in The Times Education Supplement (Tes) today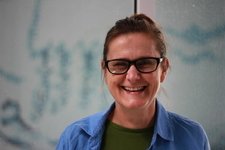 This is in recognition of Celina's outstanding teaching in Maths and we wish Celina the very best of luck at The Tes Schools Awards dinner which will be held at the prestigious Grosvenor House Hotel on Park Lane, London on the evening of Friday 22nd June when the winner will be announced. Congratulations Celina.