Scout Updates
30/05/2020
Happy Birthday Scout.
Scout had his first birthday on 30th May.
He thoroughly enjoyed his 'lockdown' presents enjoying playing with them on a very sunny day. He misses all of his friends at school and hopes to see you all soon.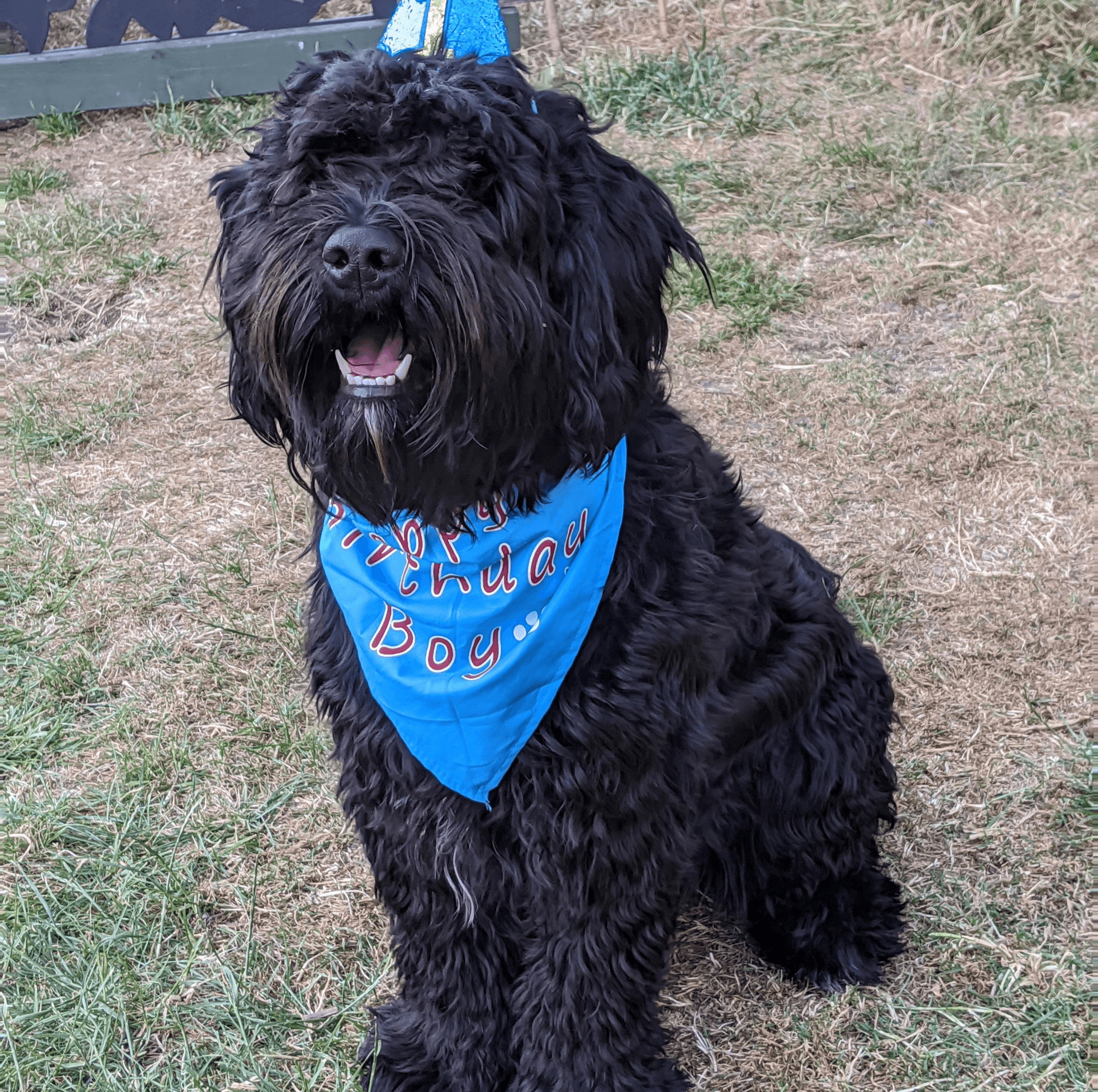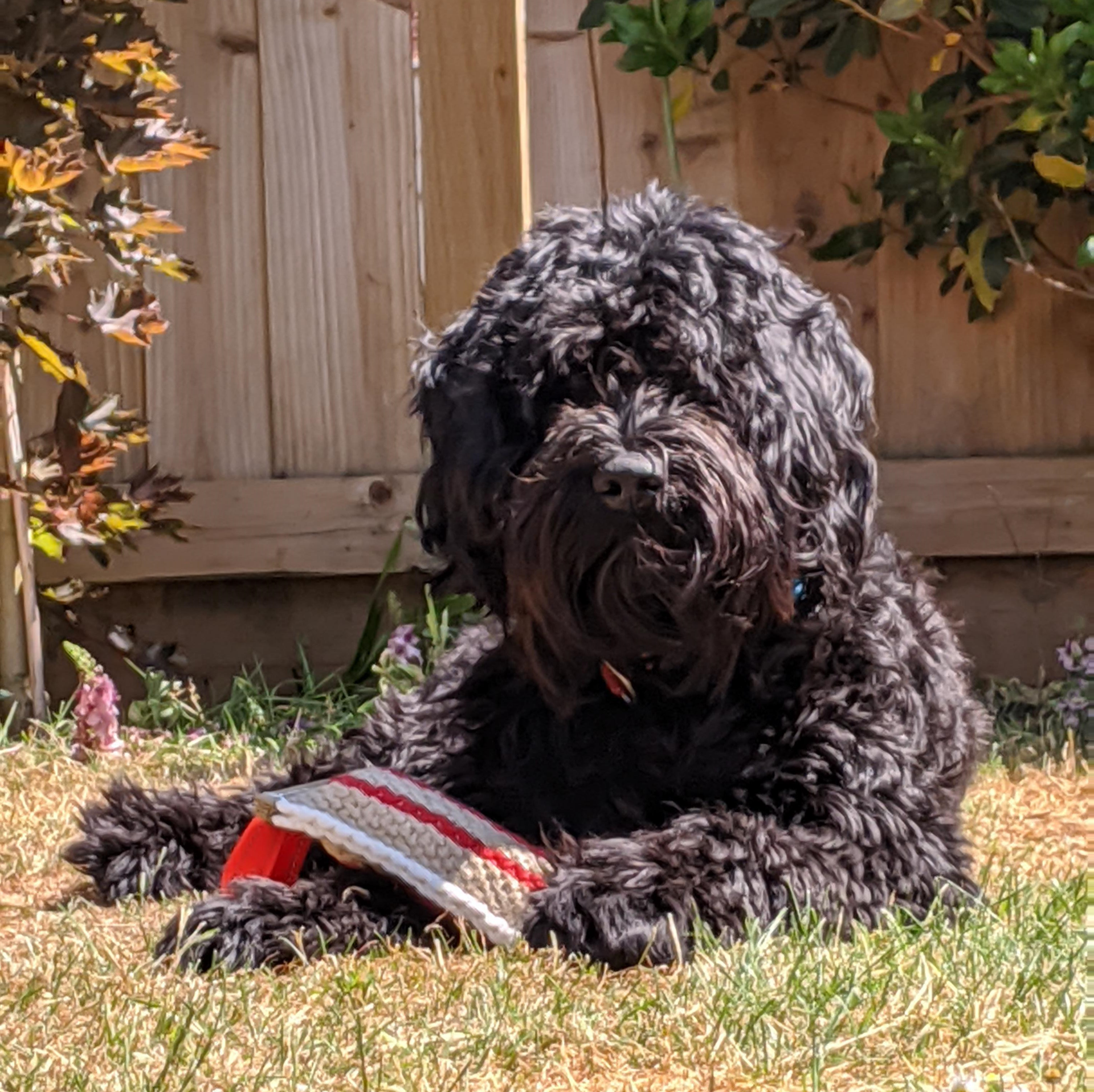 30/03/2020:
Scout is continuing with his training. Prior to the restrictions on movement he was learning to swim:
I will try to post videos of him as often as possible to update you on his progress, specifically his agility training as I don't want to encourage him swimming in my pond.
Simon
31/03/2020:
This is Scout attempting agility. He isn't supposed to run through the cones, nor try to eat the tops, however he is making slow progress.